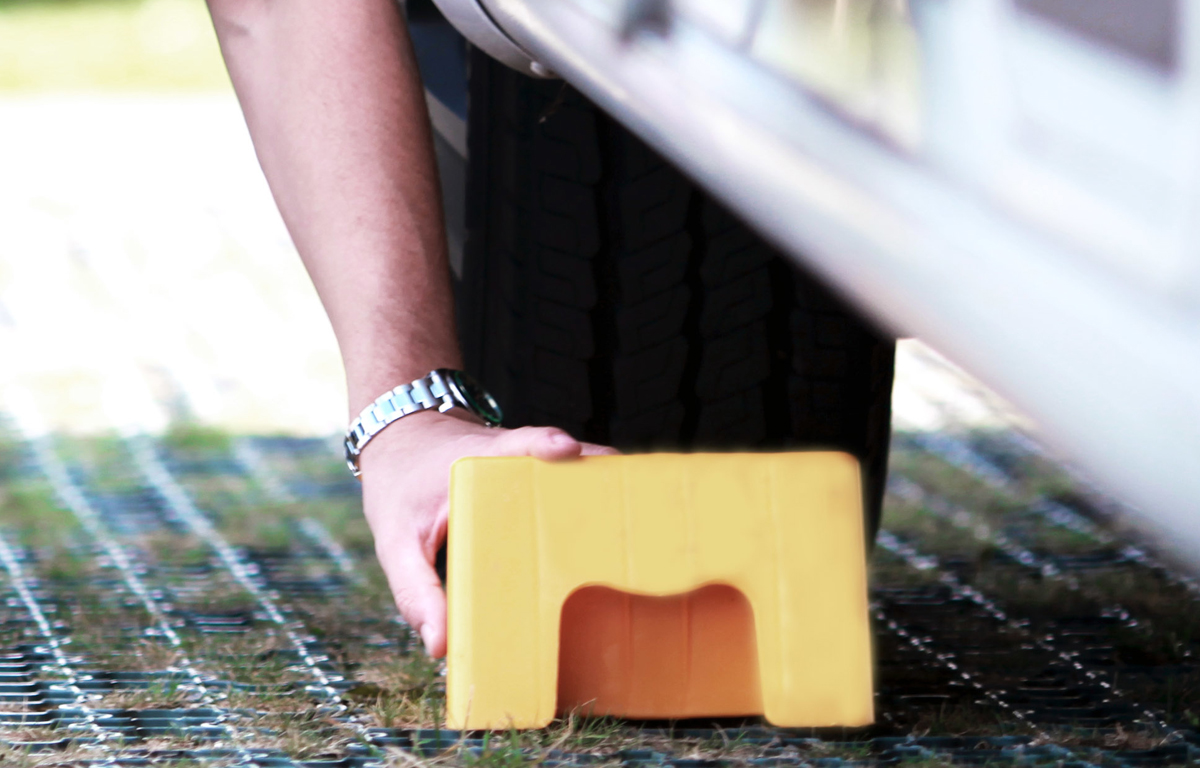 Top 5 Accessories You Need for Your First Camping Trip in Your RV
For most people, convenience and utmost comfort are the main motivations behind RVing. But while purchasing an RV can help you save a lot on your camping trips or any other kind of travel, you can easily find yourself spending on fancy but unnecessary gizmos and gadgets.
That said, even the most frugal RV traveler needs several must-have camper accessories and supplies to make their experience enjoyable. The good news is, most of the RV necessities aren't prohibitively costly, and you can stock up for your first camping trip without breaking the bank if you know what to look for.
5 Must-Have RV Accessories for Your First Camping Trip
Here's a 5-item checklist that you should utilize before you hit the road:
1. Water Pressure Regulator
As you'll come to find out, campground water pressure can sometimes be much higher than your RV manufacturer's recommendation.
To avoid plumbing issues during your vacation, you'll need to attach a water pressure regulator to the campground's water supply so water flows into your RV at a lower rate. Be sure to use a lead-free brass model to avoid contaminating your drinking water.
2. Dump Hose
Dumping the tanks is one of those non-fun jobs you'll have to do on your camping trip. But if you get the right dump hose, the experience can be less daunting.
When choosing your sewer hose, the first thing to consider is the length. For most applications, 15 inches is the sweet spot—long enough to reach the dump tank, but not too long to disrupt the flow.
The next thing to consider is the hose's connector, which should be translucent. You don't want a completely transparent connector that allows you to see all the gross stuff, and neither do you want an opaque one that prevents you from telling when you should pull out the hose.
Last but not least, get a hose with durable construction to prevent unnecessary punctures when dumping your RV's black tank. Many hoses on the market easily crack on impact, so choose one with a solid build for convenience and durability.
3. Fuse Kit
RV fuses are prone to occasional blow-ups. And while this might not happen on your first family camping trip, it's not something you'll want to catch you off-guard. So before you leave, ensure you pack a spare fuse kit in your toolbox. Make sure the kit has LED technology so you can easily locate blown fuses on dark panels.
4. Leveling Blocks
Truth is, even paved campgrounds can sometimes be uneven. If your RV doesn't have an automatic leveling system, you'll need leveling blocks to raise some of the tires to get the RV on an even plane. Consider investing in heavy-duty levelers made of polypropylene.
5. Surge Protector
Power dips and spikes are common at campgrounds. A surge protector will prevent unsteady electrical currents from damaging your RV's appliances. You can either use a portable protector that plugs into your RV's cord set or have a permanent electrical management system installed on your RV.
Ready for Your First Camping Trip, But Don't Have an RV?
RV camping can be an exciting activity for the whole family if you carry all the important supplies and necessities. And if you don't own an RV, that doesn't necessarily mean you can't indulge in a camping getaway.
LeisureDays Gatineau have RVs for sale for those looking to dip their toes into the frugal living waters.
We have an RV for every family and budget. Contact us today for inquiries.