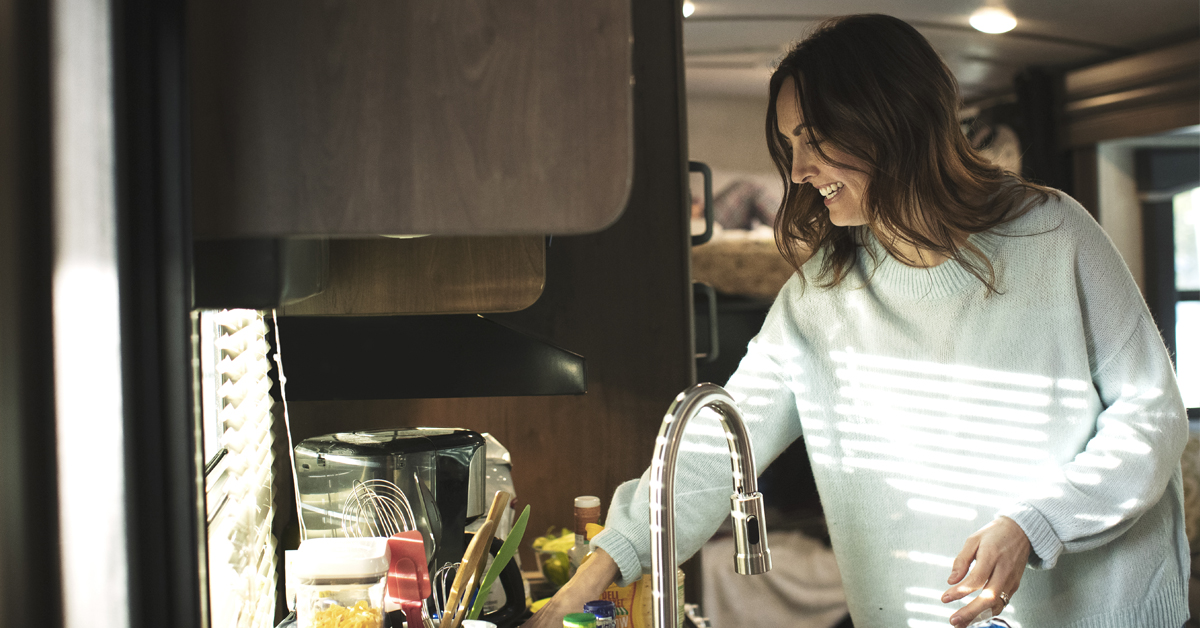 What Should You Know About RV Camping in the Fall?
Has summer quickly drifted away, and you haven't explored the great outdoors yet?
Family camping in the fall is a great way of engaging in outdoor activities during the colder months. With the crisp breeze, warm sunshine, and the beautiful medley of fall colors, autumn is the ideal time for fall RV camping in Ottawa.
However, it can also be stressful when you don't know what to pack or do during your trip, especially if it's your first time. Here's what you should know before you go RV camping in the fall.


4 Things That Will Make Your Fall RV Camping a Success
Consider the following practical RV camping tips before you hit the road:


1. Layer Up
The weather in fall is unpredictable – it changes quickly from warm and sunny to cool and wet. When the temperatures are low during your camping vacation, it's important to always keep warm to prevent frostbite, hypothermia, and heart problems.
You'll want to pack some base layer clothing made of wool or synthetic material to keep you warm and dry. Avoid cotton clothing since it absorbs sweat and moisture, and eventually makes you feel colder. Remember to also keep your head, hands, and feet warm with a hat, gloves, and socks.


2. Inspect Your RV's Tire Pressures and Brakes
In some areas, fall temperatures may dip below the freezing point. This could mean slippery roads.
Therefore, before you start your trip, ensure your tires are properly inflated and your brakes are fully functional for safe RV travel.
To check the pressure of your RV tires, connect a tire pressure gauge to the stem of the wheels and observe the dial readout. The appropriate tire pressure for RVs should be between 40-65 psi.


3. Ensure Your RV's Furnace is Working Properly
As stated above, fall can get really cold. So, make sure your RV furnace or heater is working properly. Some of the things to be on the lookout for when inspecting your furnace include:
· Safety detectors: Ensure carbon monoxide, propane leak, and smoke detectors are working properly and up to date.
· Exterior vent: If there's soot on the outside vent, the electric hook up or propane system of your furnace may have a problem.
· Furnace cycle: If your furnace makes weird noises when running (such as grinding and squeaking sounds), it may be a warning sign.
· Airflow: If the furnace releases a pungent smell when running, it may be infested with pests or some of its parts may be rotting.
For furnaces that haven't been used for a long time, it's recommended to book a service appointment with an RV specialist to have the unit inspected and serviced accordingly.


4. Carry a Camera
Fall camping is more fun since you'll get to witness different species of birds around Ottawa – such as warblers, sparrows, and blackbirds – and animals looking for a place to hibernate. If you love wildlife watching, bring a camera with you to get the best snaps to share with friends after the vacation.


New and Used RVs for Sale at LeisureDays Gatineau RV Center
Are you planning a fall RV camping trip? Looking for an RV to facilitate your vacation?
Look no further than LeisureDays Gatineau RV Centre. From state-of-the-art motorhomes to reliable hybrid trailers, we have affordable RVs for sale to suit your family needs.
To get a quality RV for your camping vacation, contact us today.