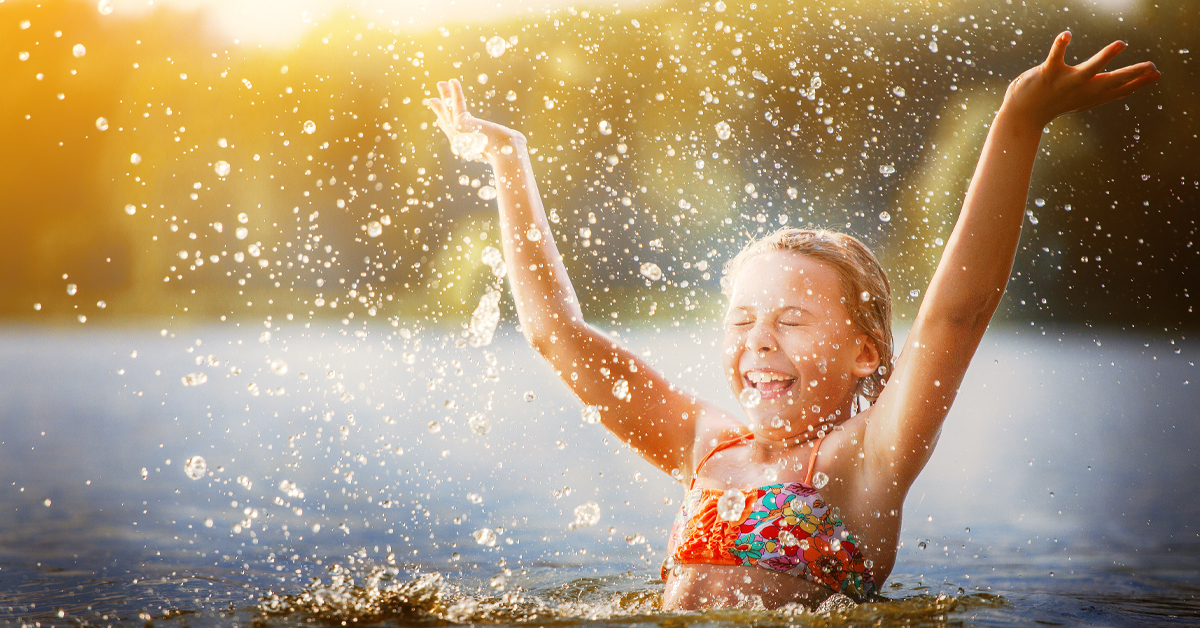 10 Outdoors Activities to Do While RV Camping
You've just bought your RV or rented one, and are ready to hit the road. But before that, ensure you have everything in place to make your vacation a success. One of the main things that many campers forget is planning out their outdoor activities.
We've compiled 10 of the best camping activities for an enjoyable vacation:
Have Fun with Water Activities for All Ages
If your campsite is near a river, waterfall, lake, or any other water body, there are a ton of exciting activities you can do if you don't mind getting wet – from lazy, relaxing activities to thrilling, adrenaline-rushing water sports. If you're camping in an area without a water body, but you want to enjoy some water activities, consider carrying a wading pool in your RV.
Here are some of our recommendations:
1. Swimming
Research shows that swimming in natural water bodies can help relieve stress and anxiety. It has been used as a natural therapy for years. It can also help regulate blood sugar and lower blood pressure.
2. Fishing
Fishing can be a skill that's passed on through generations. It promotes the feeling of wellbeing and security, making it one of the best ways to spend quality family time. Additionally, finishing can help kids build on their self-confidence, patience, and independence.
3. Scuba Diving and Snorkeling
Scuba diving and snorkeling are great ways to explore the underwater world. Scuba diving involves diving deep into the ocean floor with the help of self-contained breathing equipment. It's important to dive with a guide, especially if you're a beginner.
Snorkeling, on the other hand, involves swimming near the water surface to enjoy the panoramic underwater views with the help of basic breathing apparatus (usually a snorkel mask and breathing tube).
4. Boating and Canoeing
These low-impact water activities involve paddling small watercraft. They can help improve your flexibility, strength, and aerobic fitness.
Stay Active with Outdoor Sports
If your RV resort doesn't have water amenities or you just want to engage in some rustic camping, then you may enjoy some outdoor sports during your RV camping. Our sports recommendations include:
5. Outdoor Cycling
Besides being an effective workout regime, outdoor cycling also allows you to satisfy your wanderlust. You go beyond the family campgrounds and explore the wild.
6. Jogging
Instead of cycling, you can jog regularly to keep fit when camping. This method doesn't require any special gear or equipment, and almost anyone in your family can do it.
7. Badminton and Ping Pong
If you have badminton or ping pong equipment, don't leave them behind during your family camping trip. Some RV camping resorts have these amenities so be sure to ask beforehand. Badminton and ping pong are easy to learn and enjoyable activities for the whole family.
8. Rock Climbing
Gaining confidence and becoming a skilled climber may take a while. However, once you're through the learning curve, the satisfaction that comes with accomplishing a climb is exhilarating and priceless. Ensure you have the appropriate safety gear and training before any climb.
Be One with Nature
When RV camping, you get the opportunity to be in touch with nature, enjoy the natural skylight, and encounter wildlife – there's nothing quite like it.
You can be one with nature by:
9. Campfire Storytelling
Campfires provide a cozy environment for sharing stories. If you have kids, campfire storytelling can help develop their imagination, communication, and sequencing skills.
10. Stargazing and Learning Astronomy
When you're out camping, you don't need a telescope for stargazing – the sky is usually clear and peaceful. There are lots of books and online forums that can help you learn the constellations. So, make use of them during your camping trip.
RVs for Sale in Quebec
Planning to buy an RV for a camping trip? Look no further than LeisureDays Gatineau RV Center. We have all types of RV to suit every family's needs.
Schedule your viewing today at any of our locations in Quebec.