Winterization is a crucial step in preparing your trailer for winter.
Not sure how to do it? Do you have everything you need? Have you ever had winterization problems with your trailer? Have your pipes already frozen? This year, avoid the hassle and rely on the advice of our specialists! They share their tips and tricks on winterizing your RV. They are certainly specialists, but especially campers like you! Consult us for a carefree winter.
We offer a free winterization clinic at our store:
Thursday, September 7, 2023 – 6:00 p.m.
Friday, September 8, 2023 – 6:00 p.m.
From September 5 to 30 ONLY: 15% off all our parts and accessories in store. Plus, get 2 gallons of antifreeze free when you buy $60 (Before taxes) or more of products at our store.
*Discount does not apply to toilet paper, antifreeze and batteries. No discounts on special orders.
Winter RV cover currently 15% off – order yours today!
In Quebec, winter conditions can be extreme. Freezing, thawing and snow can damage your trailer. That's why it's important to protect your RV. Winter canvases for storing your trailer can be a good option for you. However, it is important to choose a quality canvas that is designed for RVs! Opt for a canvas that "breathes". Putting a canvas not designed for trailers can be worse than not putting one at all. Refer to specialists to discover the best options for your RV.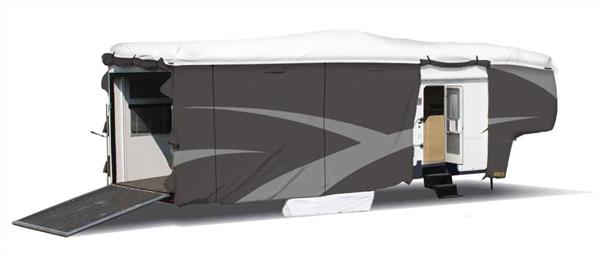 Our team can help you find the parts you need.
pieces1@leisuredaysrv.ca